San Francisco Weekend Getaway
A San Francisco weekend getaway is a great girls getaway weekend. From Fisherman's Wharf to Union Square, there's tons of shopping, sightseeing - and food! - to share with your friends.
The city is a great place to enjoy quaint, Victorian-era hotels and lots of walking. Yes, the hills can be rough, but there's no better way to see this relatively compact city.
Venture outside the city (and there are plenty of tours so you don't need to drive), and you'll see huge redwoods, charming towns, stunning coastlines, or miles of vineyards.
And, of course, you can indulge in wine-tastings and food from every corner of the world!
The best time to visit the city is in spring and fall; the weather is gorgeous! But be aware: although this is California, it's not always sunny and warm. The weather varies from chilly to warm and back again, within the same day. This is definitely a place to wear layers!

Getting To San Francisco



Flights are easy to find if you're coming a distance, and it's easy to arrange transportation from the airport. If you're coming from the midwest, Amtrak has a great scenic route through the Rockies, but it will take a lot of time. Amtrak would be a good option from Reno or Sacremento, however.

If you're in the area, driving is certainly an option - but be prepared to deal with traffic. If you choose to drive, park your car once you arrive at your hotel and take advantage of the many transportation option the city offers. The famed cable cars take you to the most popular areas; the busess, electric streetcars, and BART trains will get you anywhere you need to go.
And despite the hills, it is a great place for walking!
Where to Stay
For an affordable hotel right in the Fisherman's Wharf area,
The Tuscan Inn
, a Best Western, is a good choice. I've stayed there, and it was clean, comfortable, and conveniently located. It's a short walk to both the Wharf and the cable car lines (and Ghirardelli Square). It's certainly not fancy, but the rooms are comfortable and the lobby is quite charming. And you can't beat the location!
For another affordable option, near historic Union Square and the nearby shopping and theater districts, consider The Hotel Rex. It's a boutique hotel from the Victorian era so the rooms may be small, but it makes up for it in charm. This would be a great place to start your San Francisco weekend getaway.
For a splurge, try The Hotel Drisco in Pacific Heights. Another Victorian charmer but renovated to provide modern amenities and a bit of luxury. The neighborhood is quieter than either the Wharf or Union Square; it may not be quite as convenient for sightseeing, but the MUNI cars are relatively close to the hotel.
Things to Do in San Francisco
Fisherman's Wharf is, of course, the most famous tourist area of San Francisco. But it's worth a couple of hours to explore. You can see the sea lions, the buskers painted silver, and pick up your souvenirs. And while you're at the wharf, head over to Ghirardelli Square for some great shops; it's just a few blocks from the wharf and has great views of the Golden Gate Bridge.

Then explore a few other areas of the city. Catch a cable car to Union Square. It's a great area for shopping, with plenty of upscale shops (and the Gap flagship store).

You'll also find plenty of department stores, boutiques, and an FAO Schwartz, just for fun!
The theater district is near Union Square, too, and there are plenty of theater and opera options for your evening entertainment. The area around the theater district can be iffy, so you might want to take a cab to your show. But San Francisco has some great theater, so this would be a great option for an evening.

You can get half-price tickets to theater, concerts, comedy and sports during your weekend getaway with Goldstar. Just sign up for half-price offers on tickets and lots more!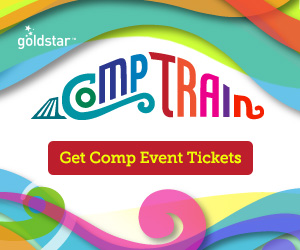 San Francisco also has lots of museums, from art to history. With a large Asian population, it's no surprise that one of the best museums in the city is the Asian Art Museum. It offers art and history from all the diverse Asian groups that make up San Francisco.
There are plenty of sightseeing opportunities in San Francisco, too - it's an amazing city with so much to see and do!
If you love architecture, I highly recommend the Victorian Home Walk. I've taken this walk, and it's a fascinating experience. You'll learn about the history of the city as well as the different styles of Victorian style - and, despite the hills of the city, it's a gentle walk.
Coit Tower is also worth seeing, if only for the Depression-era WPA murals inside. And the views from the top are unbelievable!
If you remember the Haight-Ashbury of the 60's - well, you might be disappointed to find that the area isn't the hippie haven it was then. But for a bit of nostalgia for the era, you can hop the "Magic Bus" for a great tour!

Your San Francisco weekend getaway should include North Beach, Japantown and Chinatown - these are great places to wander, and to eat! North Beach is San Francisco's "little Italy"; you'll find great cafes and restaurants in all of these areas, as well as ecclectic shops. The Chinatown and North Beach Walking Tour offers the best of both areas with dim sum, tea, and coffee tastings!
If you have the time to venture outside of the city, take a tasting tour of wine country. There are lots of tours available, from biking to private, customizable tours for your small group. But the Napa Valley Day Trip is a nice option. You'll visit several wineries and enjoy a picnic along the way. You can do it yourself, of course, if you have a car - but it's so much easier to have someone else do the driving!

Where to Eat
Well, you're in San Francisco - I hope you're a seafood lover!
You'll find the city's iconic sourdough bread and seafood at Fisherman's Wharf, but there are much better places to sample both.

The Swan Oyster Depot
in the Nob Hill area, has been serving the freshest oysters and crab in the city for over 100 years. It's a simple, family-owned place with only 20 seats at it's marble countertop (so get there early or expect to stand in line!), but it's well worth the wait. Most dishes are served cold (salads, cracked crab, and, of course, oysters). For sourdough, you can try Boudin's on the Wharf - it's the best-known in the city - but a better bet is
Tartine
in the Mission District. Again, there may be lines, but there's a reason for that. The bread comes out of the oven at 5pm and sells out quickly; but you can stop by during the day for pastries and coffee. For breakfast, you can't beat
Mama's on Washington Square.
- but again, you'll have a long (but worthwhile) wait. Also in North Beach,
Trattoria Pinocchio
has great pasta and outdoor seating to enjoy on a nice evening.
Great Eastern Restaurant
in Chinatown has very good dim sum, and the Golden Gate Bakery has Chinese buns and desserts. Not your typical Chinese-American food!
To take some of the sting out of the prices, Buy Restaurant.com Gift Certificates! You can purchase a $25 certificate for $10 (or as little as $2-3 when they're having a sale) - buy a couple before your trip and you can save a bundle!
For more Weekend Getaways:
Where Would You Like to Go Next?
For more vacation ideas :