New York Getaway Weekends
A New York getaway is the perfect girls getaway weekend!
Shopping, sightseeing, NYC walking tours, and, of course, Broadway - all are waiting for you in New York!
NYC has been voted the best city for shopping and the best food city in the US (by travel magazine readers). Both are favorite activities on a women's vacation - so why not hit the Big Apple on your next trip?
Getting to New York City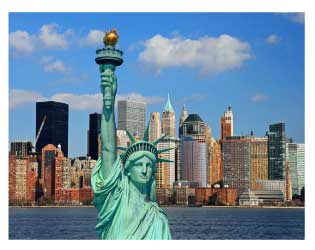 Where do you start your New York City weekend getaways, and how do you get there?
If you're not in the NYC area, you can probably find a cheap flight from almost anywhere in the country -
NYC is so easy to get to! Some of the cheapest flights are into Newark, NJ, though, so plan for the time and cost of getting into the city.
Amtrak is another alternative for getting to New York; there's an Amtrak station right in the heart of Manhattan (Penn Station) - what could be more convenient? This is a good option if you live along the eastern seaboard.
Driving into the city is probably the least attractive option. Traffic is just so heavy, you'll waste a lot of time getting around. And parking fees aren't cheap; if you're looking for a cheap weekend getaway, driving doesn't help in this case.
Where to Stay
There are literally hundreds of hotel options for New York City weekend getaways, in every price range. (Although the "price range" in New York is somewhat higher than in most places). The
Holiday Inn Midtown
is an affordable option right in the heart of the theater district, and just blocks from Central Park. While it's not luxurious or trendy, it's a clean, comfortable place to stay while enjoying a New York getaway with your sisters or friends.
The Blue Moon Hotel is a somewhat more expensive, but really lovely option on the Lower East Side of Manhattan. The hotel is not all that grand, but you will love the nostalgic feel that goes with its vintage decor. With its modern amenities, the hotel offers just the right combination of vintage beauty and modern comfort. And it's conveniently located near restaurants, nightlife, and the subway.
Things to do in New York City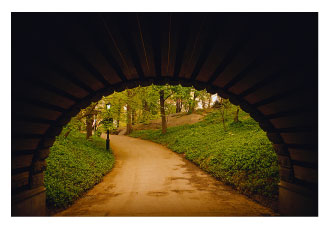 Where to begin??? The theater, museums, shopping, sightseeing, walking tours, shopping, Central Park - or shopping?
OK, let's start with shopping - what would a New York getaway be without shopping? Madison Avenue, Fifth Avenue, and 57th St. are all home to designer boutiques and upscale stores. I have to admit, shopping would be the bottom of my list of things to do these days - there's very little you can't get online, no matter where you live - but if you enjoy the experience of visiting designer stores, this is the place to do it. And you might just find a bargain on samples in the garment district (if you wear the right size).
You'll also get some designer bargains at Century21 in the Financial District. But get there early (they open before 8 am during the week!) - it gets crowded!
My choices for a New York getaway would be the theater and museums. For art lovers, there's the Metropolitan Museum of Art, the Guggenheim, and the Whitney Museum of American Art. I also like the Cooper Hewitt Museum of Design.
History lovers will love the American Museum of Natural History, the Museum of the City of New York, and the 9/11 Memorial.
| | |
| --- | --- |
| Of course, taking in a show is a must-do in NYC, whether it's on or off-Broadway. There's nothing more exciting than seeing your favorite stars in person, performing in a play or a musical. | |
Or experience something truly unique at one of the many off-Broadway theaters throughout the city. They're smaller, more intimate, and less expensive than Broadway, and you're likely to see a diamond in the rough - many of the hits on Broadway started off in these small theaters.
You can get half-price tickets to theater, concerts, comedy and sports during your weekend getaway with Goldstar. Just sign up for half-price offers on tickets and lots more!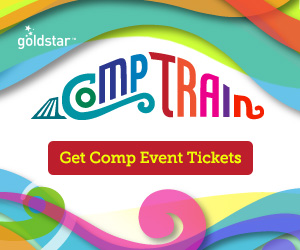 And there's just so much to see in New York, too, from Central Park to the various ethnic neighborhoods and historical sites. NYC walking tours are among the best ways to really see the city - guided tours take you right to the sights, and you'll get some background and history, too. Find and book New York City tours and activities on Viator.com.
Viator has walking tours of the neighborhoods and buroughs, focusing on everything from food to photography, architecture and music. Whatever your interests, you'll find it in NYC, and Viator will show you the way!
Where to Eat
Ah, the food!!
New York has everything from 5-star restaurants with big-name chefs (and even bigger lines at the door to get in!) to ethnic hole-in-the-wall cafes, all-night joints and street corner hot-dog carts.
There is absolutely no reason to eat at a big chain restaurant in New York! Be adventurous!
There are so many restaurant options in New York it can be overwhelming. Every New York getaway should involve indulging in your favorite cuisine. No matter what type of style of food you like, you'll find it here.
For relatively cheap meals, try Famous Joe's Pizza on Bleeker Street (consistently voted one of the best in NYC);
A Salt and Battery
(a fish and chips place on Greenwich Avenue); Indian Taj in Greenwich Village; or Willie's Dogs in Brooklyn. And don't forget Chinatown!
Or take a food/tasting tour of 5 boroughs with Famous Fat Dave's Food Tour! It's more than just food, it's an in-depth city tour conducted by a very personable local; tons of fun!
For somewhat more upscale restaurants, try Greenhouse 36, and organic restaurant with indoor and garden seating on 36th; Blue Ribbon Sushi in Soho; Virgil's Barbeque in Midtown Manhattan; or the contemporary Continental cuisine at lovely Art Deco-style Eleven Madison Park.
To take some of the sting out of the prices, Buy Restaurant.com Gift Certificates! You can purchase a $25 certificate for $10 (or as little as $2-3 when they're having a sale) - buy a couple before your trip and you can save a bundle!
So - you have the best food, the best shopping, the best theater and nightlife, the best museums - what more could you want? There's definitely something for everyone on a New York getaway with the girls!
For more Weekend Getaways:
Where Would You Like to Go Next?
For more vacation ideas :