Enjoy the Sun on a Phoenix Weekend Getaway
Enjoy a Phoenix weekend getaway for fun in the sun! Stay at an Arizona spa resort, have a hot stone massage, enjoy horseback riding stables or spectacular Phoenix golfing - you can even take a gold mine tour!
| | |
| --- | --- |
| I'm from the midwest, so my visit to the Phoenix area was an eye-opener. The landscape is so very different - and the weather is so hot and dry! It was a very different experience - but I enjoyed so many activities that I don't engage in at home. I went horseback riding, which I haven't done in years! | |
Getting There
Arriving for your Phoenix weekend getaway is no problem. The Phoenix Sky Harbor Airport has flights from across the country, so if you're flying in you'll easily find a convenient - and probably relatively inexpensive - flight into town.
There are two separate terminals, though, so if you're meeting your companions at the airport make sure you know which terminals everyone arrives at. (My sister and I arrived at separate terminals and needed to coordinate getting together).
But if you're driving in, Interstates 10 and 17 are easy to navigate, and the city is not a difficult place to drive.
While there is public transportation around the city, driving and parking are relatively easy.
Where to Stay
There are so many resorts in the Phoenix (and Scottsdale) area, and Arizona is known for its spas - so why not stay at a spa resort if you can?
A spa resort would be the ideal place for a Phoenix weekend getaway with "the girls". The Camelback Inn, A JW Marriott Resort & Spa is one of the finest (and priciest! - but if you're only there for a couple of days, you can indulge). The resort has a terrific spa, and you can enjoy a classic Phoenix golfing experience. And with Camelback Mountain in the background, the scenery is lovely.
For a more moderately priced Phoenix hotel, try the SpringHill Suites Phoenix Downtown. While it's not a spa resort, it's clean, comfortable, and conveniently located to sports attractions and shopping. If you're going to be spending your time on activities around town, this is a great option (you can still get a massage at a day spa!).
Compare prices on all Phoenix hotels and read what other travelers have to say about them at TripAdvisor.
Things to Do In Phoenix
One of our first excursions on our Phoenix weekend getaway was to the horseback riding stables. I hadn't been on a horse in over 30 years! But I was very much looking forward to it.
We heard about Cave Creek Outfitters from our concierge, so we decided to give it a try.

We did a 2-hour ride (in the morning, to avoid the mid-day sun). They specialize in small groups, and ours was very small - just my sister and I, and the guide.

Our ride took us into the Tonto National Forest in the Sonoran Desert. The scenery was gorgeous and the cacti were in bloom in early May. Highly recommended!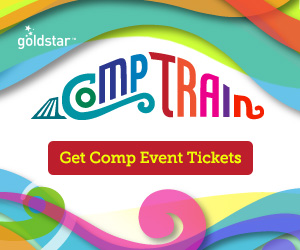 We then took a gold mine tour with Carefree Outfitters.
The gold mine, also in Tonto National Forest, is on a mountaintop at an elevation of about 4500 ft. The ride up the mountain is worth the price of admission.

It's a one-lane, private road, very steep, full of twists and turns, and has some of the most incredible scenery!

Once at the top, you walk down a narrow path to the goldmine. Inside the mine, the rock walls still have narrow veins of gold visible, along with some red veins of iron.
If golf is a favorite pastime of yours, Phoenix golfing is legendary and one of the best reasons for a Phoenix weekend getaway. I am not a golfer, but many of the resorts have courses, and you can enjoy any of the local golf courses. This is great for a winter getaway when you can't golf at home!
After excursions like these, what better way to relax than at a spa! Even if you're not staying at a spa resort, you can get a massage at one of many Phoenix day spas. A Time For You Day Spa in Phoenix offers hot stone massage, fruit scrubs, and herbal body wraps to relax and refresh you after all your activities.
Where to Eat
When in Phoenix, you must indulge in Mexican and Southwest cuisine!

One of the best places in Phoenix for Mexican food is Rosita's Place. The food is authentic, fresh, and spicy. Prices are good, too - a great place for a lunch or dinner on a cheap weekend getaway!
If you want to indulge in a higher-end dinner, try
The Phoenix City Grille.
It's casual but nice, with a varied menu that includes fish, chicken, steaks and Mexican favorites. A nice place for happy hour, too.
For more Weekend Getaways:
Where Would You Like to Go Next?
For more vacation ideas :