Women's Craft Retreats
by danita bergrud
(Illinois)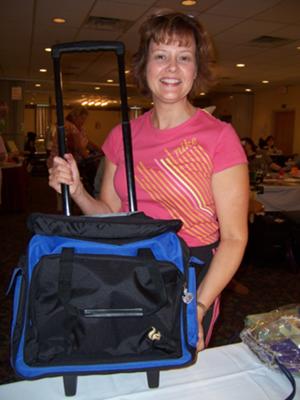 Women's Affordable yet Exquisite Get Aways in Lake Geneva, Wisconsin

For over 20 years I have been offering exquisite events at affordable prices.

Serving my clients is my passion.

There will be up to 85 fun women to share the weekend with. You can enjoy doing crafts, jewelry making, beading, scrapbooking - or whatevery you choose to do!You receive 10 square feet of table space that many use for scrapbooking, crafts, organizing, to play games with friends over a bottle of wine or whatever! We have fun with themes like Tropical Cropical, Scrapbook Safari, Mardi Gras, Winter Weekend Escape and more.

In addition to the table space to use as you like, I offer manicures, pedicures, massages, bra fittings, make up, bath and body, a flea market, scrap-it-forward table, inspiration station, hundreds of dollars in prizes and give-aways, unlimited sweets and treats, a free breakfast and more. We have been with the Harbor Shores in Lake Geneva, WI for over 15 years... Sleeping rooms are less than $80 and have a kitchenette, the hotel has 2 pools, a hot tub and sauna.


Join Us!



- February 24 - 26, 2017 Mardi Gras!


- May 5 - 7, 2017, Tropical Escape


- September 22 - 24,2017, Safari Escape


- December 8 - 10, 2017, Winter Wonderland




www.weekendsawayretreats.com

To find other events visit my site or call 630-718-9820

email danita@bergrud.com