Leisure in Tuscany
by chiara sernesi
(Florence, Italy)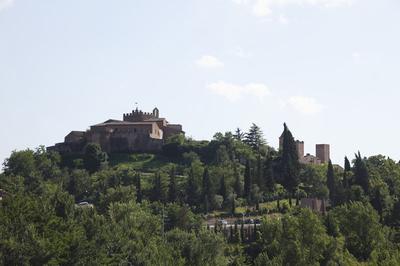 My name is Chiara Sernesi and I have an exciting business called
LeisureInTuscany ( www.leisureintuscany.com) that specializes in creating custom vacations in this
beautiful region of Italy.

I also run a successful destination wedding company from over a decade, www.weddingsintuscany.info

Together with my partner Francesco Fantini ,we have created our agency to offer travellers a unique way to discover the most authentic aspects of our area.

Our goal is to make our guests feel like they have friends in Tuscany who will help them in
every facet of their vacation-planning process and be here for them during their visit.
We feel that our personal attention and love of this extraordinary region distinguishes
us from much of our competition.

Our willingness to tailor-design our proposals to meet our clients' requirements means that we can cater to a very wide range of customers,
regardless of budget, offering everyone only the highest-quality service.


We also design custom-itinerary vacation proposals for small groups (max. 16 people).
Our premise is to offer our guests the opportunity to have all the benefits of a tour,
without feeling like they are on one. We choose to use private villas in the countryside so that visitors feel more like they are staying with friends. We keep the pace calm and relaxing, while at the same time offering a great variety of activities and excursions. The different itineraries are also based on interests, including two for only women and one full-immersion culinary, which provides more selection for our clients.


Discover this beautiful region not as typical tourists but rather as our guests –
where natives invite you to experience the real Tuscany, their home.



info@leisureintuscany.com

www.leisureintuscany.com