ISIS AYURVEDA RETREAT KERALA INDIA
by Gianni Demozzi
(Kerala India )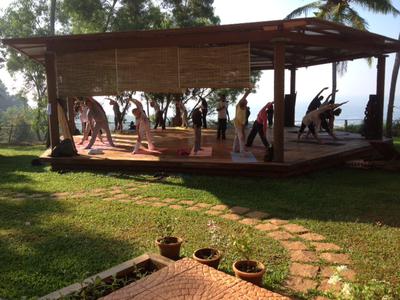 Yoga

Isis Ayurveda Retreat is a place created to offer pure treatments in the heart of Ayurveda land , Kerala (India).


Gianni , the owner , is an italian that came here some years ago and after receiving the rejuvinating benefits of ayurveda decide with his wife Isabella to create their own place. All staff is local , but Gianni and Isabella's experience adds to the ayurveda tradition also a more deep connection to mind and soul .


Each day starts with a gentle body preparation through ayur-yoga and meditation , then each client has their own individual treatments plan according to their needs and desires as well as individual food vegetarian diet.


Then other activities are organized as chanting , dancing or excursions.


A perfect vacation to escape from the daily stress and habits to rejoin with the inner self.

For more information, go to http://isisayurveda.com/