Hawaii Beach Photo Gallery
The Hawaii Beach Photo Gallery has photos of the beaches and rocky coastline of the Big Island. These are my Hawaii vacation photos, taken in Kona, Hawaii in March 2006. The photos from Maui and Kauai are from a vacation in 2010.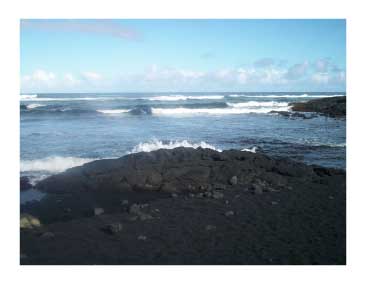 Contrary to popular belief, the beaches of Hawaii aren't all sandy and smooth.  And I've never seen a white sand beach, like those you'd find in the Caribbean.
The Hawaiian Islands are actually volcanoes that peek out of the ocean.  The Big Island is the "youngest" of the islands, with an active volcano spewing black lava.  The beaches reflect that - they tend to be coarse, black sand (although there are also red and green sand beaches on the Big Island).

Kauai is the "oldest" of the islands, with some nice sandy beaches. But some, like this rocky coast, are still quite rough - as is the surf.

The photo below shows an air view of one of the more pristine beaches of the northern Napali coast - accessible only by boat.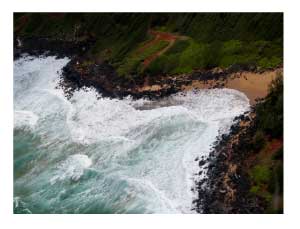 Maui also has some nice sandy beaches.  This is one of my favorite photos - it was taken from my table at Momma's Fish House in Paia, Maui.

This cave opens onto a black sand beach on Maui.  The sand is still black, but it is not as coarse as on the Big Island.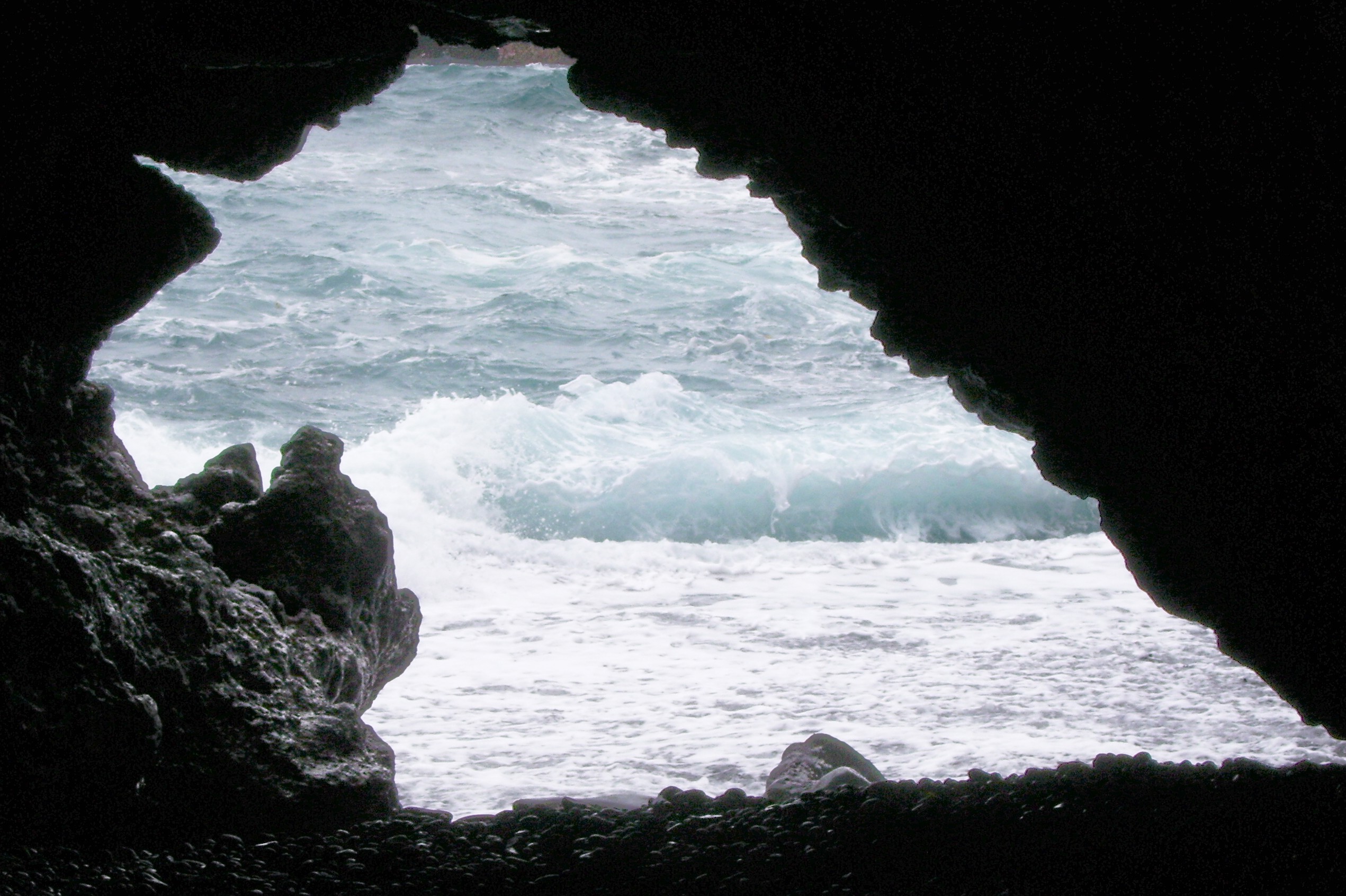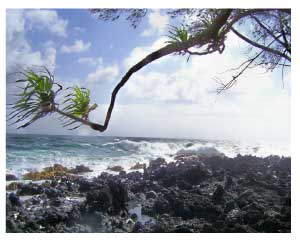 Where Would You Like to Go Next?
For more vacation ideas :