When to Book Your Trip Yourself and When to Find a Travel Agent
There are many ways to book your trip -
You can book your trip yourself online or by calling a supplier directly, or you can find a travel agent to help you with the details.
Either way, we're here to help!
You can easily book your trip online if :
• you are going somewhere that you've visited before - you know the area, where to stay and what to do
• you only need a flight, hotel, and/or car - no cruises, no passports or visas, no tours
If you're visiting family or friends or going to a favorite vacation spot, you already know which hotels are best for you and what you want to do once you get there. You can easily book your trip online.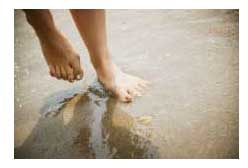 Choose Travelocity for all your Travel Needs
Travelocity is one of many online booking engines, and one of the easiest to use. It has flights, hotels, and cars for destinations all over the world. It's also very safe - the booking pages are encrypted, and Travelocity takes it's customer's security very seriously.
If you decide to book activities and tours that help you explore and enjoy your destination, use Viator.com. Viator has activities for cities all over the world, from walking tours to trolley tours. Most are just 2 - 4 hours (some are all day), and they are a great way to see the sights or get an overview without taking a fully escorted tour. Take just one tour or take a different one every day - you're still in charge of your vacation, but you'll get a little help from the locals to get more "behind the scenes" information.
And don't forget insurance! In this era of airline bankruptcies and delayed flights, it can be a lifesaver. Your vacation can take a year to save for, only a second to ruin. Purchase travel insurance through Travel Guard. Starting at $30.
You should find a travel agent to help you book your trip if:
• this is your first visit to the area - whether it's a trip-of-a-lifetime to Hawaii or Europe, or just your first excursion to Vegas or DisneyWorld, enlist the help of someone who's been there, and booked many trips there, before. Do you know if that cheap package is really a good value, or does it include a fleabag hotel in a bad neighborhood?
• your trip involves passports, visas, or other documents - if you've never done the paperwork or don't know what's required, find an expert.

• you want to take a cruise - you can book a cruise online, but you need to know what you're doing. Even if you've cruised before, there are differences between cabins within the same category - do you know which ones have an obstructed view?

If you're looking for a river cruise, you'll need to use an agent - river cruise lines do not have online booking engines, and an agent can help you find the best cabin category, and a few discounts, too.
To get the best possible price on river cruise, go to CruiseCompete. They have information on all of the major small ship lines (from American Cruise Lines to Uniworld). You choose your cruise, place your request, and you'll get quotes emailed to you from several travel agents. You can grab the best price or negotiate some "perks" (like a bottle of wine in your cabin!). The service is free, and you'll get someone else to do the leg work!
This video explains how it works:
• you have any kind of special needs - whether it's a physical disability or a serious fear of flying, an experienced agent can deal with it. If it's your first time on a plane (or a train), an agent can walk you through the whole process and what to expect at the airport or train station. They can make arrangements for wheelchairs or someone to help you as needed.
But Won't a Travel Agent Cost Me More?
Contrary to popular belief, using a travel agent should not cost you anything, and can save you money.
Some agents will charge a "research fee" upfront, to offset the cost of doing the legwork if you then decide not to book the trip. But the fee should be applied to the cost of the vacation if you book it - the agent will make a commission on the sale, and the research fee becomes unnecessary.
You'll be "stuck" with the fee only if you use the services of the agent but do not book the trip.
I think that's understandable - if you are asking someone to spend a lot of time planning your trip for you, let them book it and make a commission. Taking the information and walking away (especially if you then book it yourself) is really pretty inconsiderate - please don't do it!
You can book your trip any way you want - but do book it soon! Everyone can use a little "me" time!
Where Would You Like to Go Next?
For more vacation ideas :