Art and Cultural Journeys
by Ellen
(Beverly Hills, CA)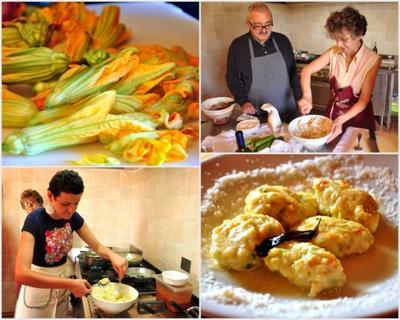 Cooking Class
Florence awaits you!

Whether it's art and architecture, Tuscan wines, or culinary adventures you savor, Florence is your city.

How often have you wished you could have these experiences firsthand? Well, you can! Come with me and share my passion for "la dolce vita" on a private, exclusive Florentine adventure that is limited to a small group of twelve people.


We will be based in Florence, but will also visit the surrounding Tuscan hill towns of Siena, San Gimignano, Monteriggioni and Montagliari.

Florence is considered one of the most important art and cultural centers of the world so, of course, we will be visiting famous museums and palazzos with expert guides. But, more importantly, the fabric of a city is made up of its people----and we will explore the renowned, lively neighborhoods of Florence with locals as our guides, and partake in painting classes led by a world-famous American artist who has made Italy his home.

Wine tasting, savoring local specialties and even meeting nobility is in our itinerary! Whether you are a seasoned artist or novice (or just a lover of all things Italian), this trip will open up new creative pathways and introduce you to some of the most inspiring people, sights and art masterpieces in the world.

Pittura a Firenze – October 4-11, 2013, promises to give you a trip that is a once-in-a-lifetime experience. Click on this pdf link to see details:
http://quickculture.com/app/download/7059591804/PITTURA+A+FIRENZE.pdf

Your first step into Florence will be back in time. Allow yourself to be swept away by staying in a newly (April, 2013) renovated 14th Century Renaissance Villa that is a beautifully preserved and an architecturally perfect, historical building with breathtaking views and art at every turn. From that step forward, each day will bring a new and exciting discovery.