Archaeological Excursion to France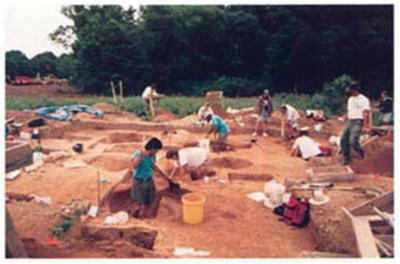 Visit France and help to unearth treasures buried for over 1000 years!

DigFrance.org and the Leymonie Archaeological Project offer the opportunity to experience a professional archaeological dig on the gounds of Chateau di Leymonie.

Located just 1 1/2 hours from Bordeaux, this fascinating excursion includes housing and most meals, as well as weekend activities in nearby communities.

Immerse yourself in the culture of France while working with professional scientists on a real historical site. No previous experience is necessary, and the program is open to everyone from age 16 to 80.

You'll be helping to save this lovely, historically significant site, you'll learn about the history and culture of the area - and you'll have loads of fun!

The program runs from June through August, and you can participate for a week, or for the whole summer!

Visit www.digfrance.org for more information, including pricing.


See you there!
Return to Calndar of Events 2 - SBI version.