Keep Up to Date with the Women's Vacation Ideas Blog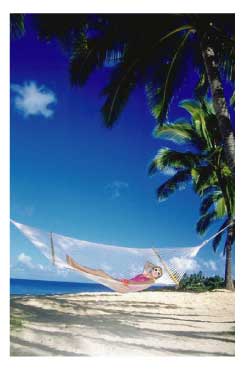 Welcome to Women's Vacation Ideas!
Keep up to date on the latest travel news, vacation ideas, and updates to the Great Womens Vacations website with the women's vacation ideas blog.
This blog will keep you informed on the latest news in travel from many resources - Yahoo Travel, MSN News, Budget Travel, Travel and Leisure, and many more!
It will also keep you up-to-date about the latest additions to the Great Womens Vacations website - maybe we found another great spa or culinary adventure! And reader contributions appear here, too - send along your photos, travel tips, or stories and be published on the web!
You don't have to check all of these resources yourself - just subscribe to the blog and get updates as they appear.
How do you receive the blog?
Subscribe to the RSS feed, on the left. No email address is necessary, and you will not be receiving spam as a result of your subscription.
If you have an RSS reader, just right-click on the orange button, copy and paste into your reader.
If you do not have a reader, or if you prefer to receive your RSS feeds through your Yahoo!, Google or MSN home page, click on the appropriate button to add the RSS feed to your preferred page.
-----------------------------
Great Women's Vacations in Woman's Day Magazine!!
Great Women's Vacations has been mentioned in an article in the May, 2011, issue of Woman's Day Magazine. The article, about
planning a girlfriend getaway
, has lots of tips on how to handle finances, responsibilities, etc - along with plenty of reasons you
need
to get away with "the girls"! We're mentioned at the end of the article, with other resources for planning your getaway.
Jan 19, 2014
Caribbean Bargains!
It's still a cold, miserable winter in the midwest, and many other parts of the US.
Wouldn't you love to thaw out on a soft, white sandy beach???
Return to Great Vacation Ideas for Women Home Page

Google