Great Women's Vacations in Woman's Day Magazine!!


Great Women's Vacations has been mentioned in an article in the May, 2011, issue of Woman's Day Magazine. The article, about planning a girlfriend getaway, has lots of tips on how to handle finances, responsibilities, etc - along with plenty of reasons you need to get away with "the girls"! We're mentioned at the end of the article, with other resources for planning your getaway.


Be sure to "like" us on Facebook, too! (facebook.com/Gr8WomensVac)

Keep up to date with the latest news on a regular basis with Great Womens' Vacations on Facebook.
Getting a little tired of the same old getaway?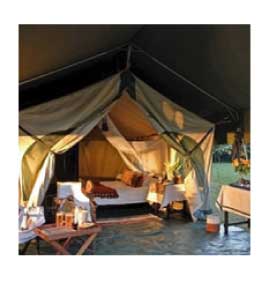 Try Glamping!

• Ok, so what, exactly, is "glamping"? Well, it means "glamorous camping", and that means real beds, nice linens, gourmet food, and sometimes spa treatments! All while enjoying the great outdoors in a large, comfy tent.

But if even a luxury tent is too rustic for you, look into some other unique hotels. Whether it's an Ice Hotel or living in a boot, you'll have an experience your friends will envy!

• Instead of just snapping some quick pix of the sights, take a Photography Tour , hosted by a pro, and learn how to use lighting and frame your shots for greatest effect. Trafalgar tours offers photo tours of the Southwest US, Costa Rica, the Yucatan Peninsula of Mexico, and more.

• In July, head to Virginia for the Horse and Hounds Wine Festival. As the name suggests, there are competitions involving dogs and horses, as well as music, food, and, of course, wine! Tally Ho!

Until next time - Happy Travels!