Welcome to Great Women's Vacations, the place to get great vacation ideas for your next girlfriend getaway, sisters trip, or mother-daughter vacation.

Be sure to follow us on Facebook! (facebook.com/Gr8WomensVac)

Keep up to date with the latest news on a regular basis with Great Womens' Vacations on Facebook.
Mother's Day is Coming Up - Spend it at a Spa!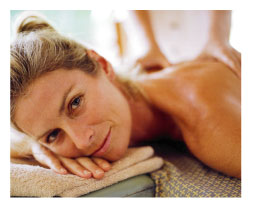 • Mother's Day is coming up next month. What are your plans?

Whether you're looking for a gift for your mom, or are a mother yourself (or both!), how about a weekend at a spa?

Spa getaways are great for mother-daughter vacations; they're also great romantic getaways, if you want to share this one with your significant other!

There are great spas all over the country, and in Europe, Asia, and the Caribbean, if you're really adventurous!

• La Costa Resort and Spa in Carlsbad, California, is a great luxury spa with daily yoga and Ayurvedic spa treatments as well as private pool areas.

• For something a little more rustic and serene, try Lakeview at Fontana in the Smokey Mountains of North Carolina (Bryson City).

• For a beautiful resort in the central states, Kohler Waters Spa at the American Club in Kohler, Wisconsin (north of Milwaukee) offers lots of hydrotherapy treatments near the shores of Lake Michigan. Yes, this is owned by the company that makes faucets and toilets - hence the water therapy! But it is, indeed, one of the most beautiful spas in the country.

• Give the gift of spa! Shop SpaFinder.com - If you can't accompany your mom to the spa, give her a gift certificate to use whenever and where ever she wants. SpaFinder gift certificates are good at almost any spa; she can treat herself to a massage or facial at a local day spa or use it on vacation at a resort spa. It's a great gift!




Next month, we'll talk about vacation photos - I'll show you some of mine and you can show us yours!

Until next time - Happy Travels!




Great Women's Vacations in Woman's Day Magazine!!


Great Women's Vacations has been mentioned in an article in the May, 2011, issue of Woman's Day Magazine. The article, about planning a girlfriend getaway, has lots of tips on how to handle finances, responsibilities, etc - along with plenty of reasons you need to get away with "the girls"! We're mentioned at the end of the article, with other resources for planning your getaway.