It's almost summer - doesn't spring fly by too fast?
You might be thinking about what to do for your summer vacation - hit the beach, head for the mountains, or spend a weekend in the city?
Any or all of the above make great women's vacations. Here are a few of our ideas:
Summertime Vacations and Getaways 2011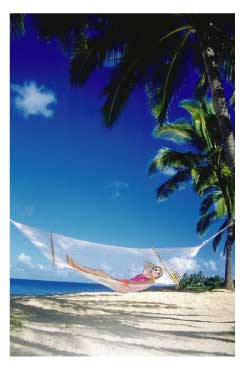 • There's nothing like a beach vacation in the summer! Tropical beaches are wonderful getaways any time of year, but summer is meant for sand and surf. You can visit Hawaii and even some Caribbean beaches without a passport, too.
• Summer is also a time for adventure. Whether your idea of adventure includes horseback riding, sailing, or surfing, there are outfitters that cater to women - so grab your friends for a cowgirl getaway!
• It's also a great time to indulge in a favorite hobby or learn a new craft. The Bead and Button Show , the largest of its kind in the world, is held in Milwaukee in June. I've been to the show many times and always come away with some great new ideas for beaded jewelry!
Be sure to visit our Travel Deals page for the latest specials and offers by Funjet, Cheap Caribbean, hotels.com, and many more.
Until next time - Happy Travels!